Fast 60 Minute Service
707-538-5325

Sonoma
Drain Cleaning
Drain PROS has been a family owned business operating in the region for over 20 years. Our reputation is beyond compare when it comes to solving your plumbing problem. We are an official service repair company for Bosch, Rinnai, and State.
Residential & Commercial
services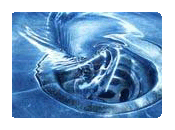 The best, most courteous, and well-performing Plumbing technician in Sonoma
All of our plumbers can be identified by our uniform and an identification badge with a picture. When they arrive at your property or business they'll begin immediately to look for the source of your plumbing problem. Our techs will provide you a quote before commencing any work. If you're hunting for plumbing experts DRAIN PROS will be your one stop solution. We will provide excellent service to fix your plumbing problem.
Tankless Water Heaters

Bosch
Rinnai
Noritz
Rheem
Takagi





Tank Water Heaters

Services

Drain Cleaning
Hydro Jetting
Leak Detection
Trenchless Replacement
Water Heater Repair
Contact Us By Telephone or Email
Please complete the form below and we will provide you an estimate for the Plumbing services you want.
If you prefer to contact us on the telephone, please call 707-538-5325.

Drain & Plumbing PROS
GAC Plumbing Company
Sonoma, CA , USA
Phone: +1-707-538-5325